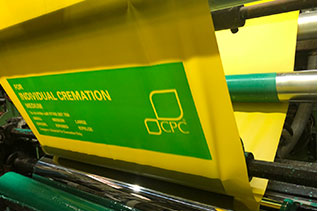 Comprehensive Service

Our company's products are of top quality., competitively priced and manufactured using system which have been constantly improve during the past 40 years of experience. Within the industry, we enjoy an excellent reputation. Our factory is fully equipped with modern bag making machines and are specializes in the production of full range of vest type carrier bags.

Our process includes extrusion together with the in-lines printing and fully automated bag converting, guarantee that we can manufacture exactly to our customers requirement in every details.

At every stage of the process our quality control department is at work making sure that 100% top quality production is maintained. With environmental conscious, we reduce our production waste by using the off-cut plastic from the bags handles which are collected and recycled into pallet form and then extruded and converted into the Garbage disposal bag with very economically priced.

It is thanks to our highly skilled staff an expert management team that the quality of our products has earned us such a large export demand-over 80% of our production capacity goes overseas, further raising the trust in quality goods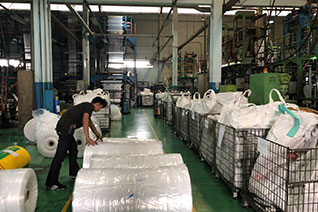 Quality
At SPIC, we recognize that your brand and its image must be presented on your packaging in the most appealing and attention-grabbing way.  Your products will only sell if we provide you the right quality of plastic bags. We'll work closely with you and go the extra mile to check quality of our production all the way through the manufacturing process. We observe very strict quality procedures and provide you the most accurate and timely service possible.
Environment
The environmental impact of polythene is often misunderstood. It is the most lightweight and durable material capable of properly protecting the goods that your consumers need. Without it, the damage to our environment from unnecessary spoilage and waste would be far worse. And we take every step possible to ensure that throughout our whole manufacturing and delivery process we remain as green as possible and minimize waste at every opportunity.